Attending the 2016 BMWMOA International Rally
The BMWMOA 2016 International Rally - Hamburg, NY (just south of Buffalo) July 14-17, 2016
Registration is now open - 2016-02-01
Official Rally website pages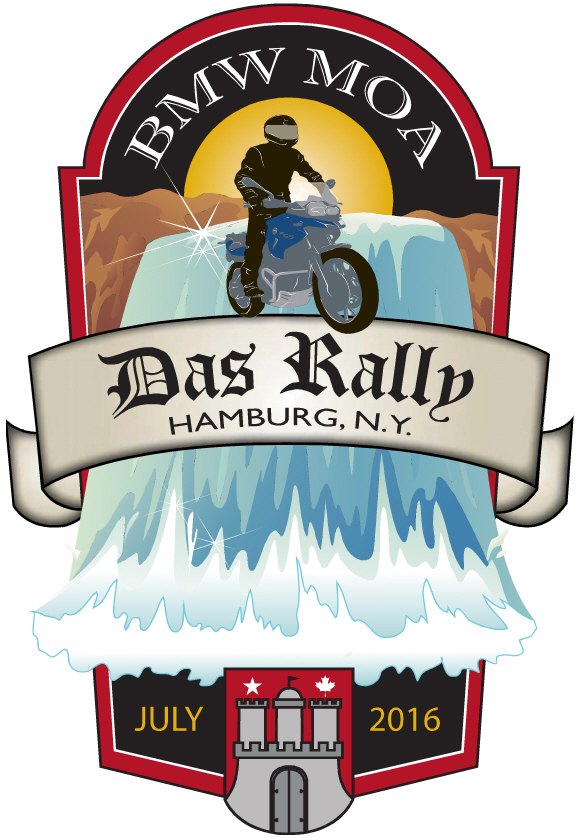 Rally area Motel, Hotels and B&B Listing from Rally Site
Don't hesitate - book your room now!This is not a small Rally and being BMW's 100th Anniversary year, the 2016 Rally should have even more activity than normal.
It will be the closest BMWMOA International Rally to BMWONS for some time (IIRC it is a 4-5 year rotation for their "zones"). There will also be perhaps the biggest "Canadian" component to any BMWMOA International Rally, not just because of it's proximity to Toronto, Montreal, etc., but also the Rally Chairs are Canadian. Kate & Dutch (John) Lammers. I've spoken with Dutch in the past. He and Kate live in Southern Ontario and Dutch has a significant BMW collection. He is regarded as a top-notch restorer and has been known to restore as many a 4-5 vintage BMWs per year. Also considered to be very good at reproducing the R90S paint schemes.
The Rally is 1,800kms from Halifax. I've plotted out a 3-day, 2-night ride that is mostly secondary roads (Route-2 etc.) that is the same mileage but three 8-hour days of riding.
If you ever thought you'd like to attend a really big Rally, there won't be a better opportunity for several years to come.
Hotels - All the hotels in the area are blocked-off by BMWMOA for the duration of the Rally. If you wish to book a hotel/motel you need to contact the hotel and tell them that:
1 - You are attending the BMWMOA Rally, and,
2 - BMWMOA has blocked off a block of rooms for attendees and that you would like to book one of those.
*** (See edit below) FYI, I've booked a room at the Quality Inn, 5440 Camp Road, Hamburg, NY 14075. It is one of the closest and most direct routed for the Rally.
I'm being joined by former NS resident Ted Cymbaly who used to ride with John Pineo, Tony Mason and the crew, back in the mid-70's. I've talked him into riding one of his bikes down here to the 2016 Bluenose Rally (July 1-3, 2016) and then we'll ride around here for a few day before heading out to the BMWMOA Rally.
*** Edit:(2016-01-04 am)
- Just got off the phone with the Quality Inn in Hamburg, apparently they and all other hotels/motels in Hamburg have been booked solid for the Rally for the past month and the are referring inquires to West Seneca (8-9 miles from the site) - Remember to identify that you are attending/with BMWMOA Rally as virtually every room in a 20 mile radius that is still available is blocked off for the event.
*** Edit:(2016-01-04 @ 1:45pm)
- I've just done some searching on the internet and it appears there may be accomodations closer than West Seneca still  available. Here is what I've found that is reasonably close (
before taxes
):
$95/avg/night - 2 double beds - Senior Rate - Econo Lodge, Buffalo South 4344 Milestrip Rd., Buffalo, NY, 14219
Cancellation Policy:
You can cancel this reservation free of charge until Wednesday, July 13, 2016 before 4PM Buffalo time.
$205/avg/night - 2 queen beds - Senior Rate - Comfort Inn near Walden Galleria Mall, 475 Dingens St, Cheektowaga, NY, 14206
Cancellation Policy:
You can cancel this reservation free of charge until Tuesday, July 12, 2016 before 4PM Cheektowaga time.
Last edited by Alan Coles on Wed Jul 27, 2016 8:31 pm; edited 15 times in total
Hi folks,
Just read the post. Beth and I will be attending the Rally. We will be staying at Beth's sister 's in Depew.(37 minutes on back road from Rally).
Really glad to have a chance to seeTed again . Lots to talk about..

John Pineo



Number of posts

: 10


Location

: Bridgetown


Registration date :

2007-11-18



Glad to hear you and Beth will be going John. Ted will be very pleased, so I'll let him know right away. He mentions you and the Valley guys often and is looking forward to seeing everyone at the 2016 Bluenose Rally and getting re-connected with all of the motley crew.

I was talking with him for about half an hour Monday evening - he's just bought himself an R-nine-T as a retirement present to himself and we were discussing some of the stuff he's planning on doing to it. Anyway, I know he'll be happy to hear you're going.
As a side note, it would be nice to have a strong Canadian contingent for 2016, not only because it is special in that it is BMW's 100th Anniversary and they are planning lots of special events allover the place (presume that would include BMWMOA Rally), but also because for 2016 the BMWMOA Rally is being headed up by Canadians., Kate & Dutch Lammers (South-Eastern Ontario) are the co-chairs for the Rally.
Dutch is shoulder deep in BMWs (mostly Airheads), he restores several every year and his bikes have won many awards and been featured in a few magazines. I first talked with Dutch (John) a few years ago when I was looking for my R90S as he had a couple for sale, but they were too pristine for me (I wanted a rider, not a trailer queen) so here's what I didn't buy (and couldn't afford):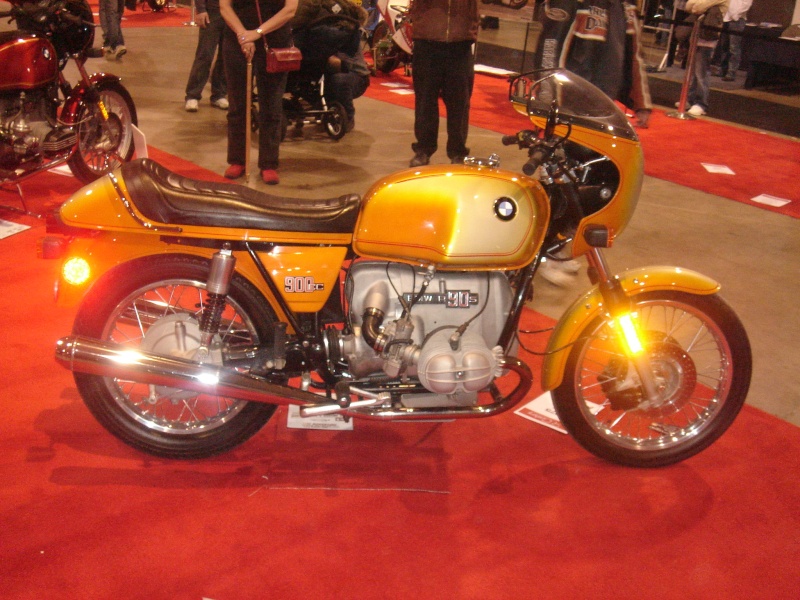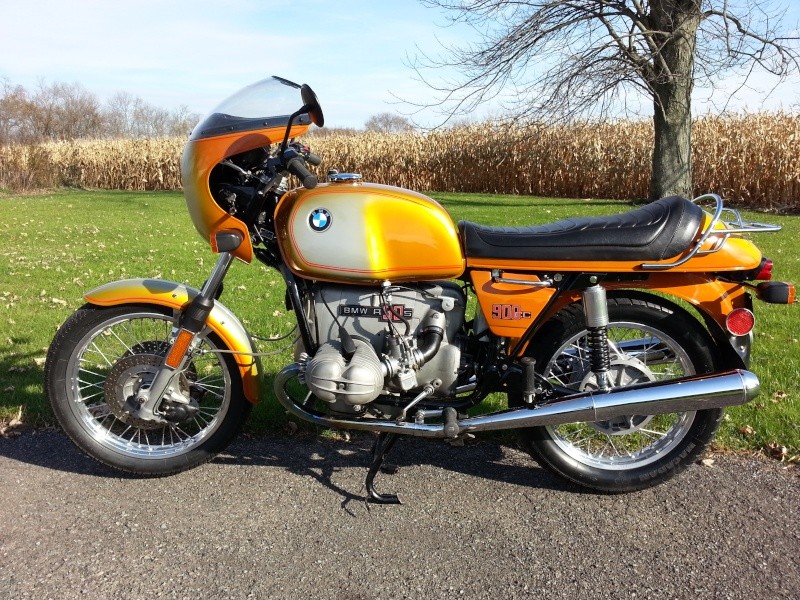 If you are going and book a room, please post here if there are more rooms available so other members can avoid searching and also try to book in the same motel. If the ones I've listed above fill-up let me know and I'll delete/change them.
Just added a link, above, to the small BMW Owners News article on the Rally and changed the name to reflect the now "named" Rally - Das Rally.

Also, for those inclined, the article states that there is an off-road competition area on the site so I'd expect that will be not only available to do test rides but likley also for Schools, etc. I will post details and/or links as more info becomes available.
See the edited opening post for the link to the Das Rally official webpages.

Registration is now open.

Also added an updated link to area accommodations.
Dutch has identified a few events at Das Rally:
Dutch Lammers wrote:...there will be a craft brewery tour offered, with a stop for lunch at the birthplace of the chicken wing; the famous Anchor Bar in Buffalo.

We also have lined up a guided coach tour of Niagara Falls (from both sides of the border) with a ride on the Maid of the Mist included as well!...


Similar topics
---
Permissions in this forum:
You
cannot
reply to topics in this forum